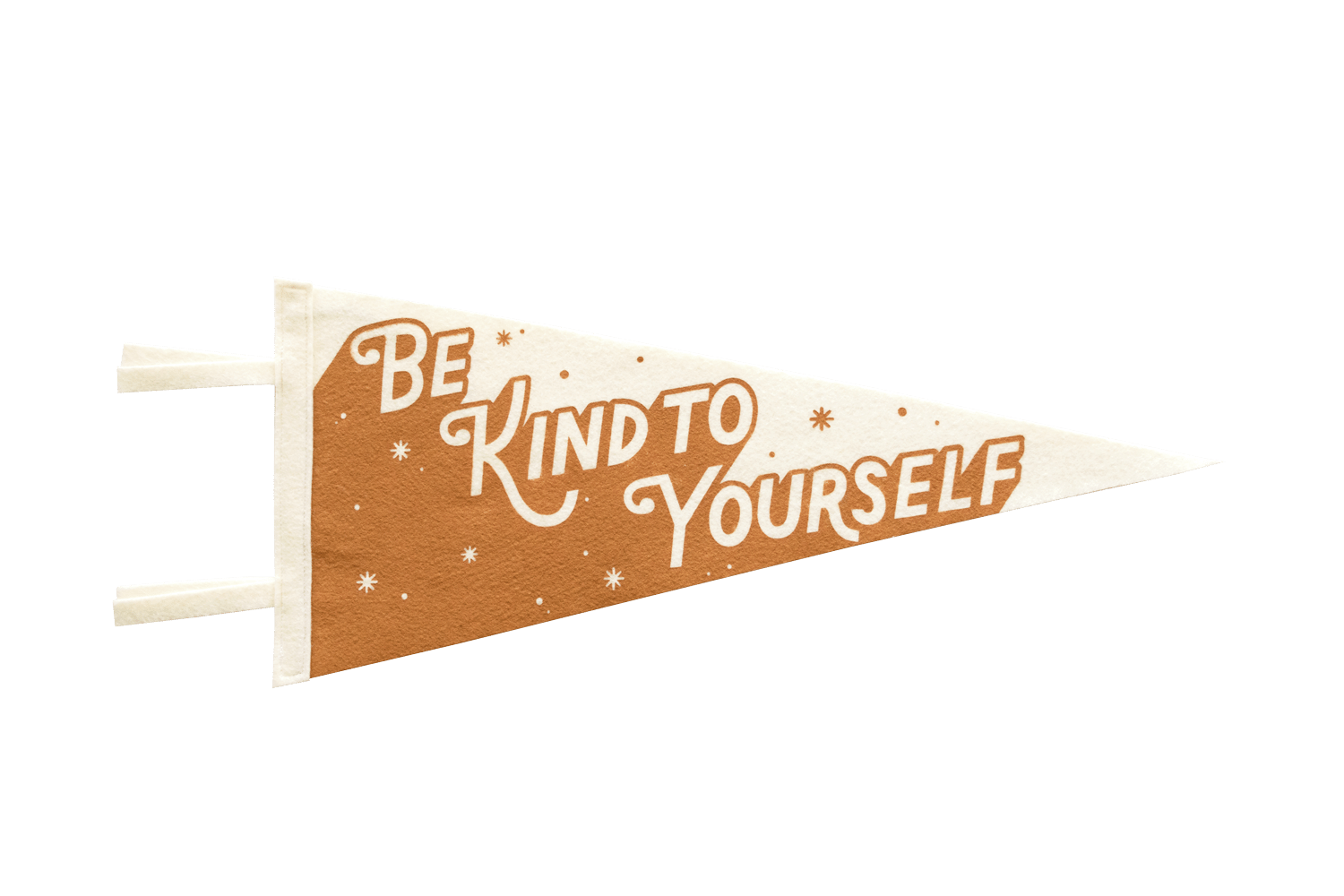 Be Kind To Yourself (Orange) 18" PENNANT
You are you. No one else can be you, so don't be so hard on yourself. Pause and take a moment to appreciate all the good you have done for yourself and others. When you find yourself too deep in your head I hope you glance at this and it reminds you that it's okay to not have it all figured out. It's okay to take your time. It's okay to be you. So be kind to you and love you like would your best friend.
In reality, I made this pennant for myself. I beat myself up almost daily for not finishing everything on my to do list and I need a constant reminder that I too need to be kind to myself. You're not in this alone.
Measuring 18 inches across and 8 inches tall
Estimated shipping 4–10 days